Shaped to follow the human form, the back of Delaney offers a molded and upholstered back with just a hint of give and a waterfall seat that supports the legs without applying pressure. Comfortable, portable and sturdy, Delaney is a well-constructed choice for use in areas of high traffic.
---
---
Range
Delaney is available in a range of standard configurations. View the complete Pricelist below.
---
Finishes
Pricing shown is for standard finishes. Download the pricelist for complete pricing information.
Powder Coat - Color









---
Powder Coat - Neutrals




---
Powder Coat - Metallics





---
Stainless Steel (premium finish)


---
Resources
Get your project underway with these Delaney resources.
---
Martin Brattrud Studio

The Studio at Martin Brattrud merges decades of manufacturing experience with our own unique Southern California design perspective. With our factories located on site we are able to perfect our creations in real time while remaining responsive to our clients. Products that are exciting to experience, purposeful and robust—always keeping the demands of their end use in mind—these are the qualities of a Martin Brattrud Studio design.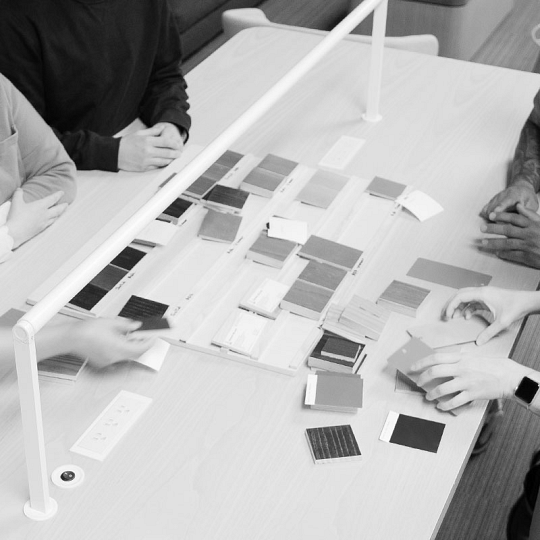 ---