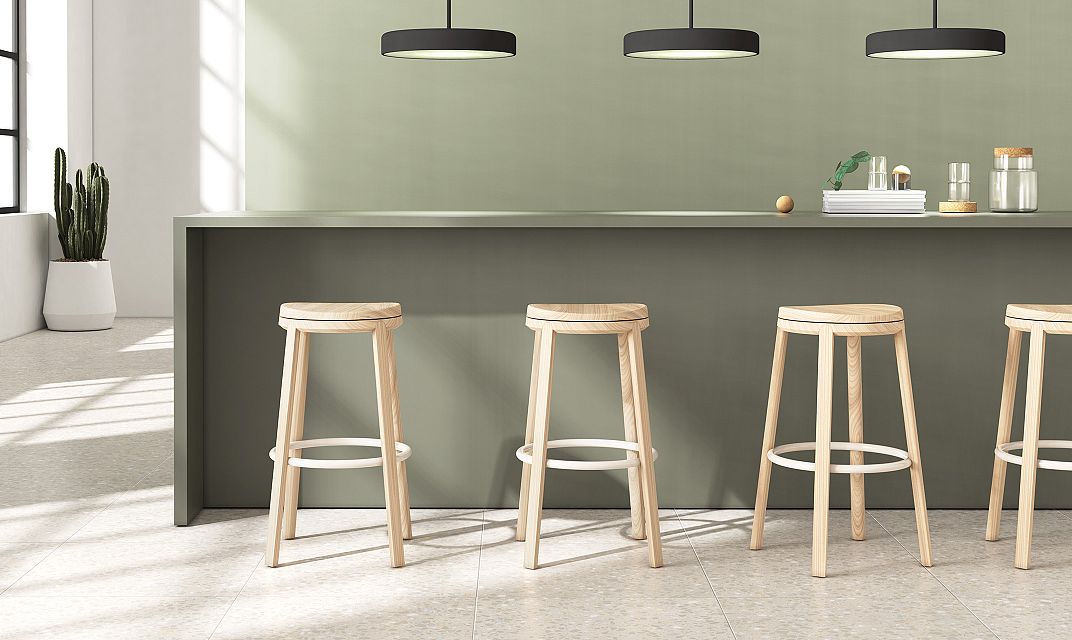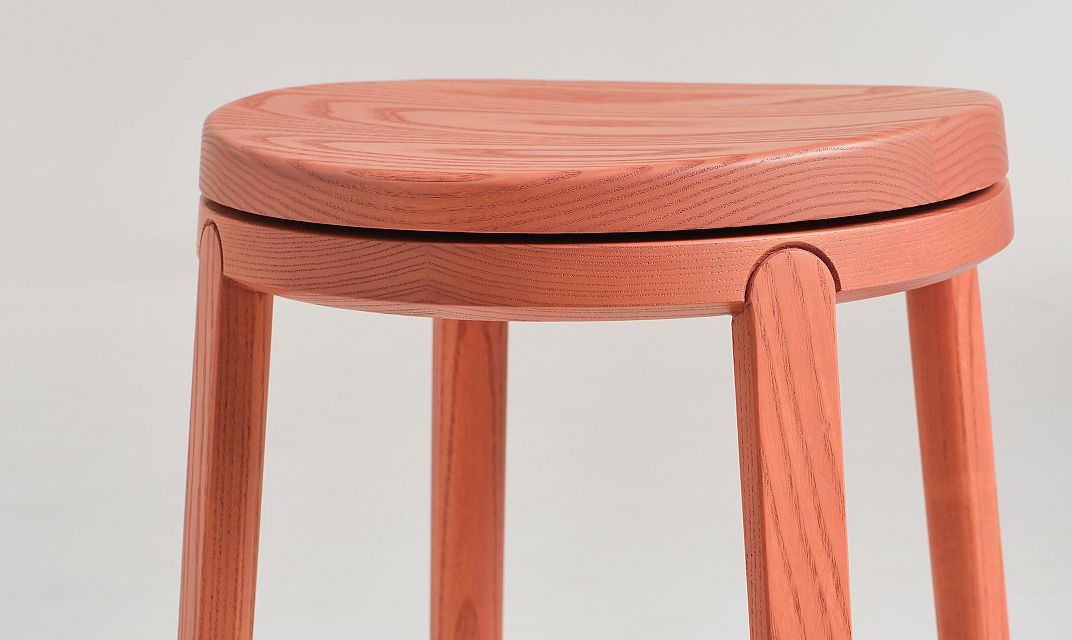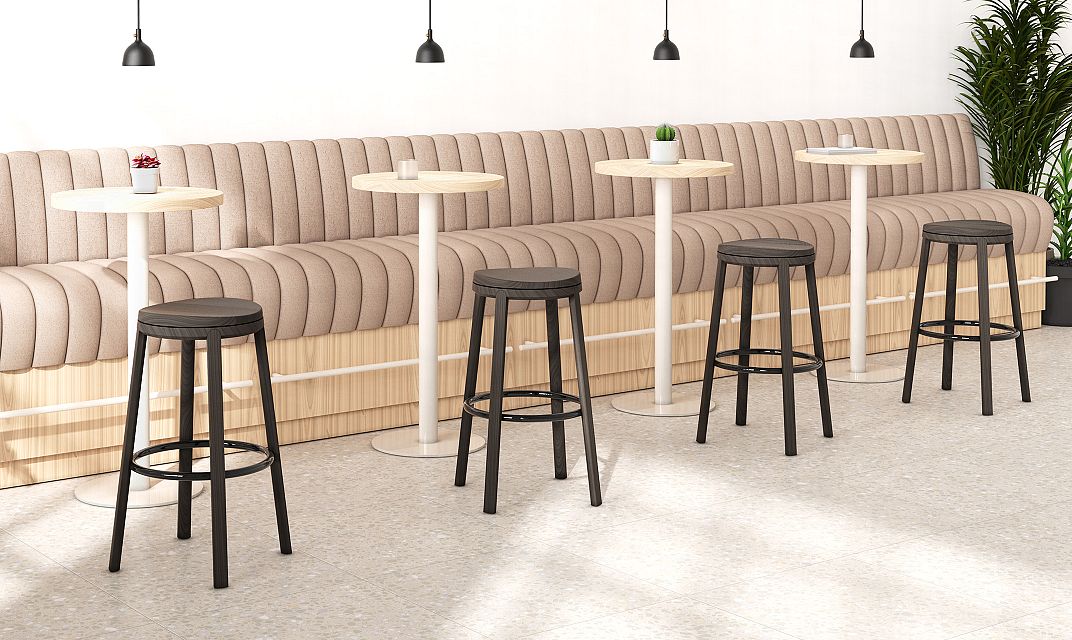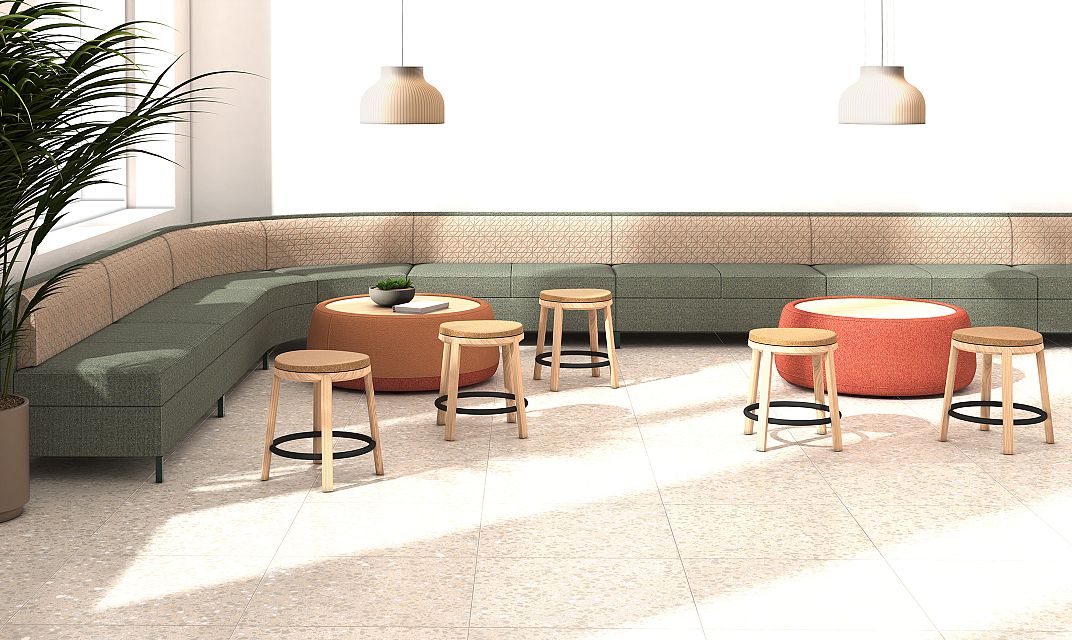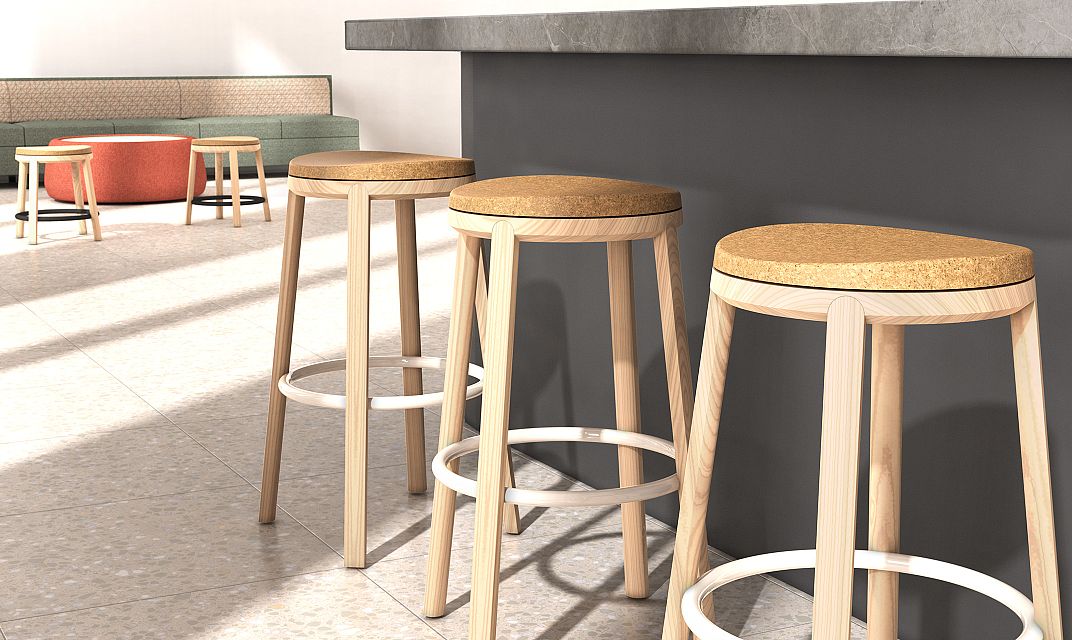 An efficient and timeless silhouette gets a modern mastering. Heceta stools meld faceted and smoothed forms to prove once again that the details make the design. Made of solid Ash or solid Walnut, Heceta's sculpted seat conceals a swivel that automatically returns to center. Opt for a natural cork seat for added softness and warm material mix. A tubular steel foot ring offers an opportunity for a dash of color. Available in bar, counter, and dining heights.
---
---
Range
Heceta is available in a range of standard configurations. View the complete Pricelist below.
---
Finishes
Pricing shown is for standard finishes. Download the pricelist for complete pricing information.
Powder Coat - Color









---
Powder Coat - Neutrals




---
Powder Coat - Metallics





Ash













---
Walnut (premium finish)


---
Cork

---
Resources
Get your project underway with these Heceta resources.
Photography / Illustrations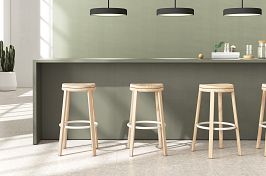 +6
---
Studio Gorm

Studio gorm is a design office founded in 2007 by John Arndt and Wonhee Arndt. They design products, furniture, lighting, interiors and exhibitions. They work for a variety of international clients. Their designs are informed by their speculative academic research which explores culture, history and technology and how objects and ideas evolve to fit the needs of modern life. While they work as designers of functional objects they have backgrounds in sculpture and craft which strongly informs their work. Their methods are rooted in physical making where objects evolve out of an experimental constructive approach to design. Their products are simple practical and thoughtful, approachable forms designed for everyday life. Their office is based in Eugene Oregon where they are both professors in the Product Design Department at the University of Oregon.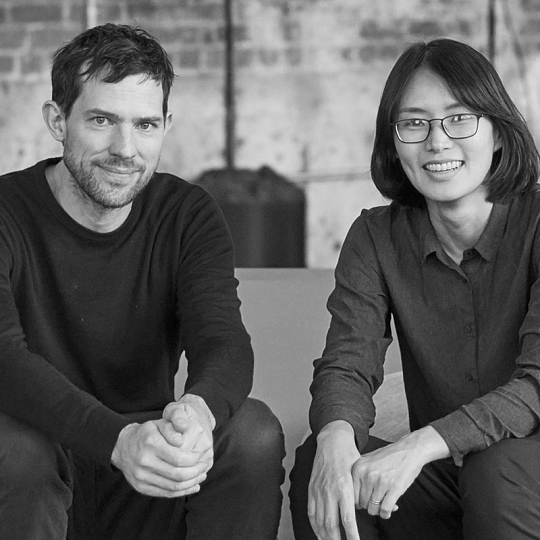 ---