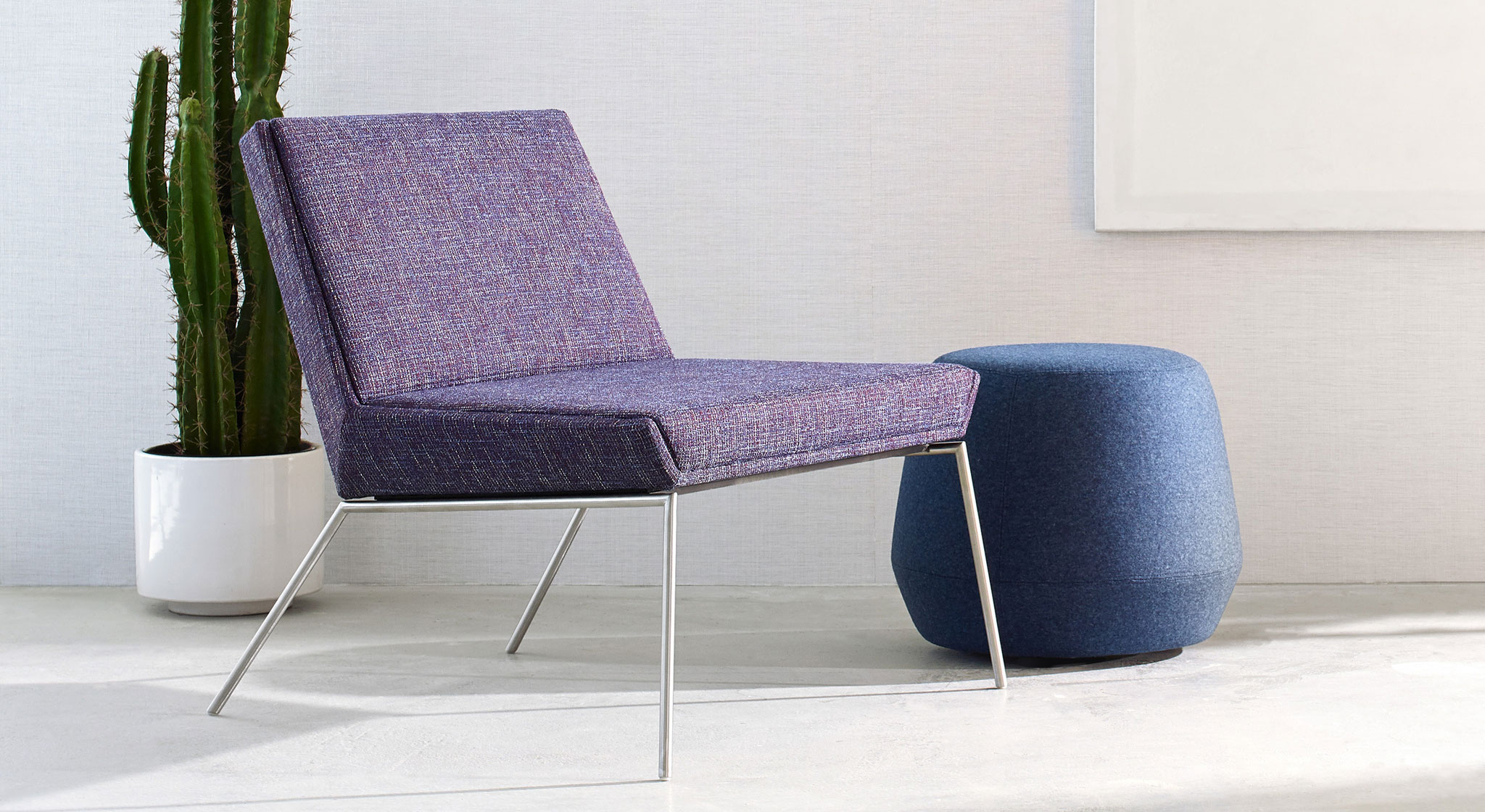 With over 160 textiles in our Grade-In fabric program, KnollTextiles is a key partner in our upholstery offerings. This Spring, KnollTextiles called on Martin Brattrud to showcase two of their reimagined fabrics, and one brand new, from their new Spring Forward Collection. Known for our unique attention to detail and precision in pattern matching, often cutting fabrics by hand, the result is a beautiful demonstration of both the Spring Forward Collection and our upholstery craft.
The Spring Forward Collection from KnollTextiles is built on the emotional, thoughtful and personal nature of color. Expanding upon already robust color lines, KnollTextiles introduces curated new hues of some of their most popular upholsteries, including Diva and Eclat Weave. Plus a newcomer, Wow Factor, which is a new wool blend knit upholstery with a unique 2-way stretch offered in 12 saturated tones.
Using the tightly-tailored Fold lounge chair and bench in combination with the playful and buoyant shape of Lido, KnollTextiles demonstrates a range of expressions with these three classic fabrics.
Diva is textural and rich, featuring multi-color and tonal yarns, with colors that range from trendsetters to classics. It's a timeless compliment to our Fold Lounge Chair.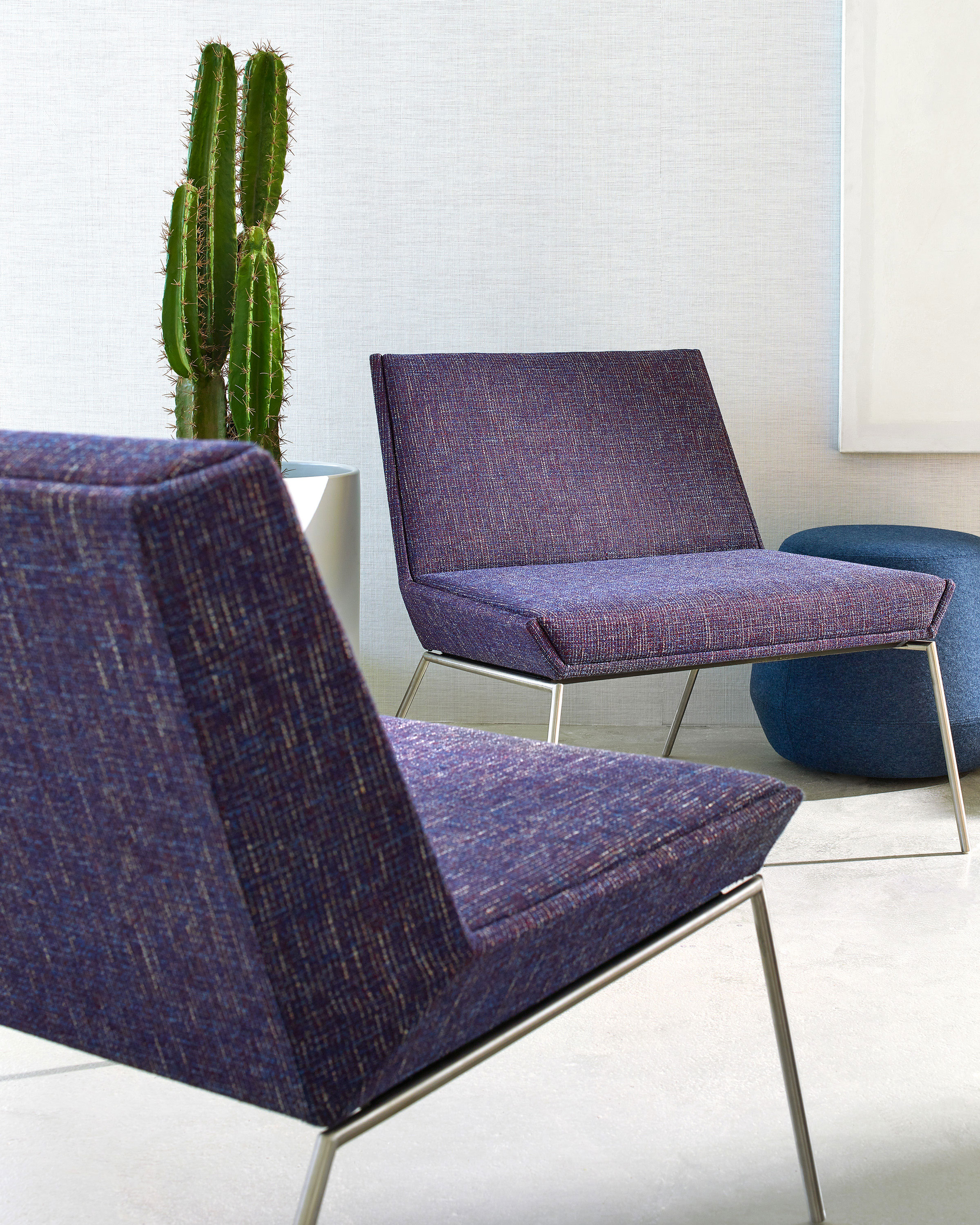 Eclat Weave is an archive-inspired classic upholstery. Originally designed in 1974 by influential Modernist textiles artist Anni Albers, the printed pattern was translated to a woven fabric in 2007. The geometric print echoes the origami like form of the Fold Bench with integrated table.
Wow Factor is a wool blend upholstery featuring a 2-way stretch, making it ideal for a variety of furniture pieces. Its rich, dry hand, saturated color, plus environmental aspects lend to its broad appeal. Wow Factor is a perfect fit for the playful Lido, both for its stretch and non-directional texture.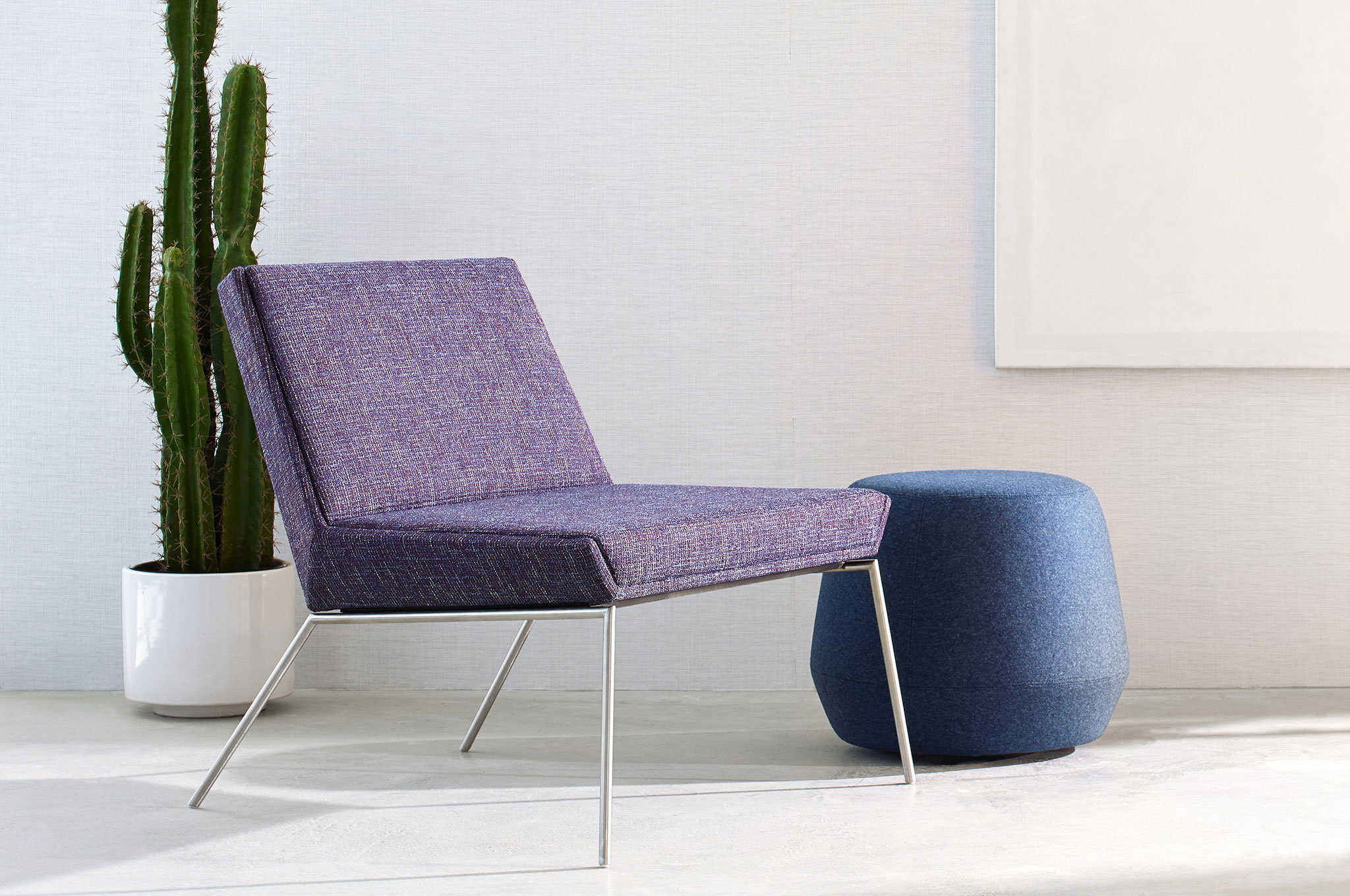 Explore the entire KnollTextiles Spring Forward Collection.